New Health Visiting model launches across Bradford
22 September 2023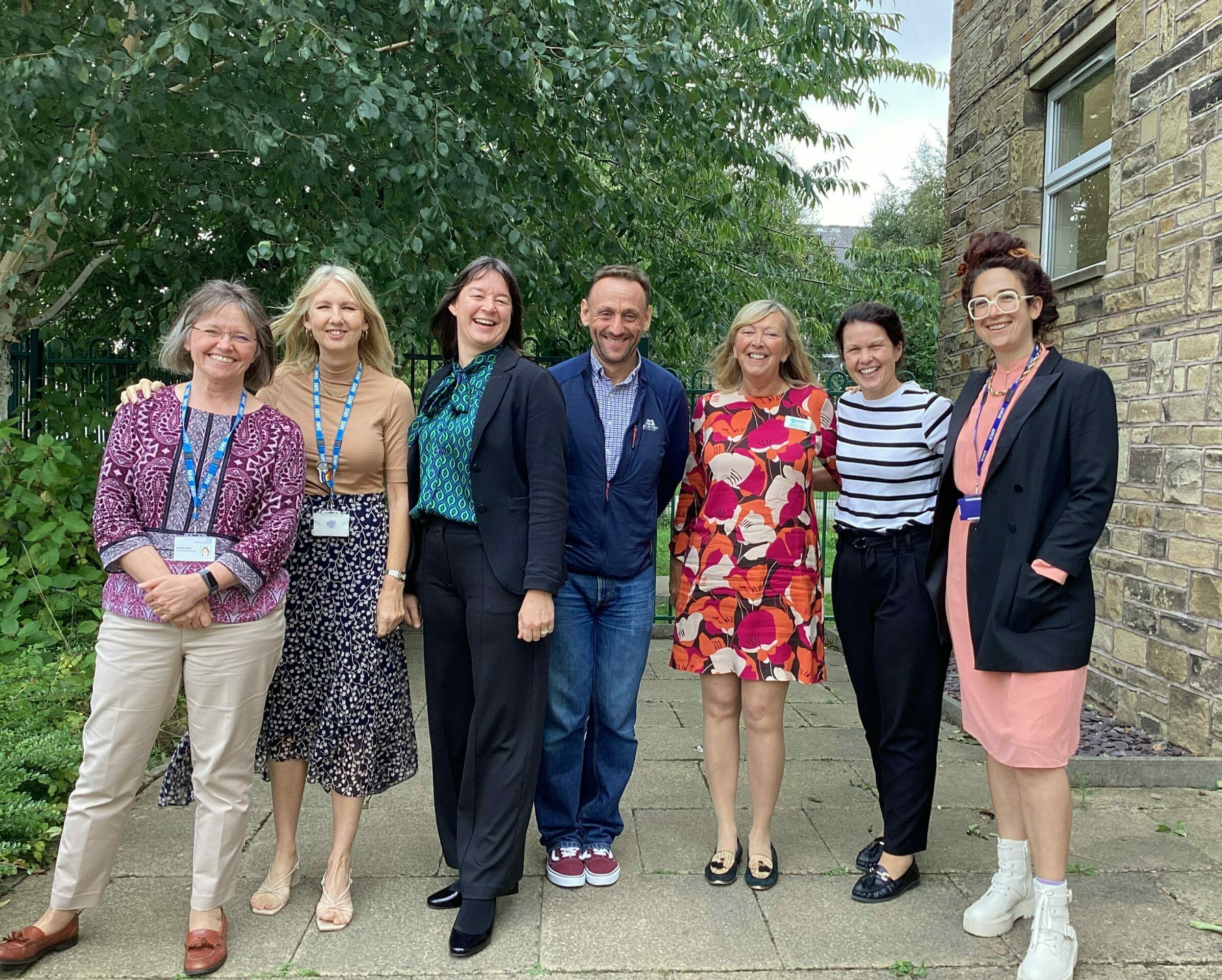 Better Start Bradford are pleased to announce that a parenting programme that it funded and trialled is now being rolled out across the Bradford District by the Bradford District Care NHS Foundation Trust. To celebrate this, a launch event was held at the Mayfield Centre in Bradford on Friday 22 September 2023.
The Maternal Early Childhood Sustained Home-visiting programme (MECSH) is a parenting programme that was originally developed in Australia by distinguished Professor Lynn Kemp, Director of the Translational Research and Social Innovation group at the School of Nursing and Midwifery at Western Sydney University.
Over 40 people attended the event where the MECSH UK team were on hand and a specially pre-recorded video for the event from Professor Lynn Kemp was played.
Beulah Hook, MECSH UK consultant, said:
It is such a privilege to be here in Bradford to celebrate the launch of MECSH across the whole Bradford district following the initial successful pilot by Better Start Bradford.
The commitment and partnership between Better Start Bradford, Public Health and the Care Trust has made, and will continue to give children the best start in life.
Delivered by the Health Visiting team, consisting of Health Visitors, staff and community nursery nurses from Bradford District Care NHS Foundation Trust, the MECSH programme provides sustained support to an expectant family until their baby is two, with a particular focus on areas fundamental to the child's development.
Kerry Bennett, Integration and Change Manager, Better Start Bradford, said:
We're delighted that the MECSH trial showed such positive results. The MECSH approach is different because it is based on a therapeutic way of working and the families are able to build up a trusting relationship, through consistent and sustained contact with their Health Visitor. It has also been a great example of organisations working together across the Bradford district to support local people through a preventative approach.
Edwina Lintin, who has led the MECSH work with Better Start Bradford and the NHS Care Trust's health visiting team, said:
We've had such positive feedback both from families and our Health Visitors during the pilot and it's very rewarding to feel and know you are making a difference. We're thrilled that all our staff will now be trained in the four core modules that make up MECSH to improve support for families right across the Bradford District. The four modules are: communication development, relationships with your baby, healthy beginnings (nutrition and exercise), and oral health.
In addition to training Health Visitors, we will also be training community nursery nurses to offer the 'Infant to School programme' for families who were not able to access the MECSH programme for whatever reason, or who need support with their children up to school age.
Each family who takes part in the MECSH programme receives 25 visits from the same health visitor where possible. The trust built up in a therapeutic relationship can help people feel safe to discuss their issues and develop plans to address them with support.
Find out more about MECSH on the Family Health Services website, 'Better Lives, Healthy Futures' https://www.betterliveshealthyfuturesbw.nhs.uk/wp-content/uploads/2020/07/Health-visiting-offer-2023-infographic.pdf
The photo features from left to right:
Edwina Lintin, MECSH Implementation Champion, Bradford District NHS Foundation Trust
Michelle Holgate, Deputy Director, Community Services, Bradford District NHS Foundation Trust
Alex Spragg, Director, Better Start Bradford
Dr Peter Day, Professor in Paediatric Dentistry
Beulah Hook, MECSH UK Consultant
Kerry Bennett, Change and Integration Manager, Better Start Bradford
Rosalind Bradshaw, Senior Public Health Specialist, Bradford Council
About MECSH
Originally titled the Miller Early Childhood Sustained Home visiting programme, MECSH was a programme of intervention and research conducted in the Miller/Green Valley area of south-western Sydney, NSW, Australia.
The MECSH intervention and trial were funded by the Australian Research Council, Sydney South West Area Health Service, NSW Department of Community Services and NSW Department of Health.
It was the first Australian randomised trial to determine the impact of a comprehensive sustained nurse home visiting programme commencing antenatally in a population group living in an area of known disadvantage.
International uptake of MECSH in the UK began in January 2013, when the programme started in service areas within Essex and Plymouth. Find out more here: MECSH at a glance
You may also like to look at...
Families with children aged 0-3, Exercise and getting outdoors
Better Place
The Better Place project is working with local people to create safer, healthier and fun places across the Better Start Bradford area. Where will your next adventure be?