ESOL with Infants
Giving parents whose first language isn't English vocabulary to help them communicate with their children
What is ESOL with Infants
ESOL with Infants is an English language course designed for parents of young children to learn English that will help support their child's development.
What difference does ESOL with Infants make?
The course helps parents:
Feel more confident talking with their child using books
Access community provision with their child
Interact with other parents in the area
Interact with professionals
It's also an opportunity to get to know other local parents and is a safe space to ask questions and talk about their experiences.
Who can take part in ESOL for Pregnancy?
Parents and carers of children under 2 living in the Better Start Bradford area who do not have English as a first language.
E-mail to enquire about making a referral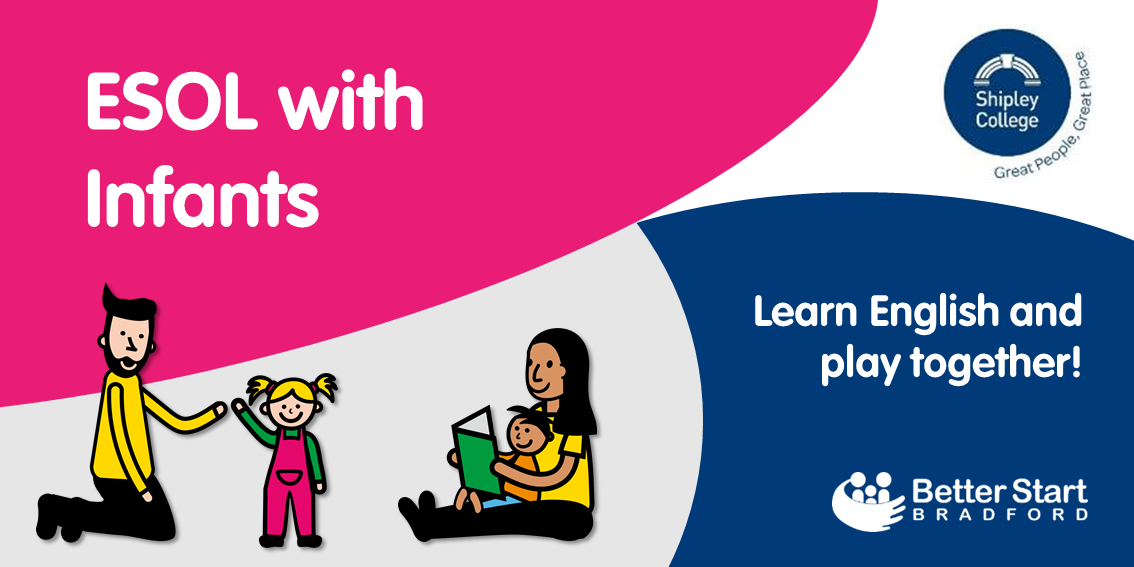 I enjoyed this course. We discussed different stories and topics. The time I spent here was perfect and I had a lovely time!
It was very useful as I learned a lot of new words.
This project is delivered by Shipley College
Contact the ESOL with Infants team:
More information about ESOL with Infants
You may also like to look at...