ESOL with Infants
Fun English language classes for you and your child
Do you have children aged under 2?
Do you want to improve your English?

Would you like to learn English and share books with your child?

Would you like to meet other parents in the area?
ESOL with Infants is a friendly English language course for parents with children aged up to 2.
It will help you:
Learn English
Use English confidently with your child
Meet other parents and have fun while learning English
The course takes place in local community venues over 6 weeks with an ESOL tutor. You can bring your young child with you and can take the books home afterwards to carry on learning.
You will also get a workbook and you can be added to a WhatsApp group and receive audio books of the stories covered, plus additional learning materials.
This project is for families with children aged under 2 living in the Better Start Bradford area
E-mail to enquire about these classes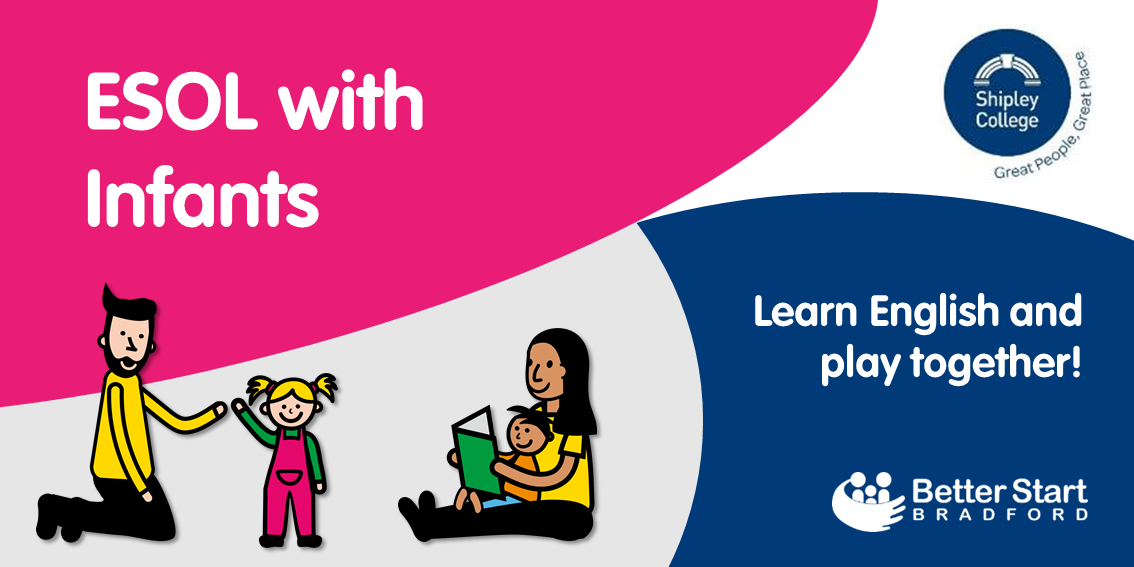 I enjoyed this course. We discussed different stories and topics. The time I spent here was perfect and I had a lovely time!
It was very useful as I learned a lot of new words.
This project is delivered by Shipley College
Contact the ESOL with Infants team:
You may also like to look at...