ESOL with Infants
Fun, interactive English classes
For parents and carers who don't speak English as a first language
Monday 12 September 2022
9.45am - 11.15am
SHINE, St Stephen's Church Hall, BD5 7BH
These fun sessions are for all parents with children aged up to two in the Better Start Bradford area who would like help speaking or reading English.
Each session has:
Activities to help you read a popular children's book to your child
A free copy of the book to take home and enjoy
A chance to meet other parents in the area
To join please contact Shipley College at:
Please note, this event is not organised by Better Start Bradford. If you have any questions about the event – or would like to check it is still running before attending – please contact the organiser directly.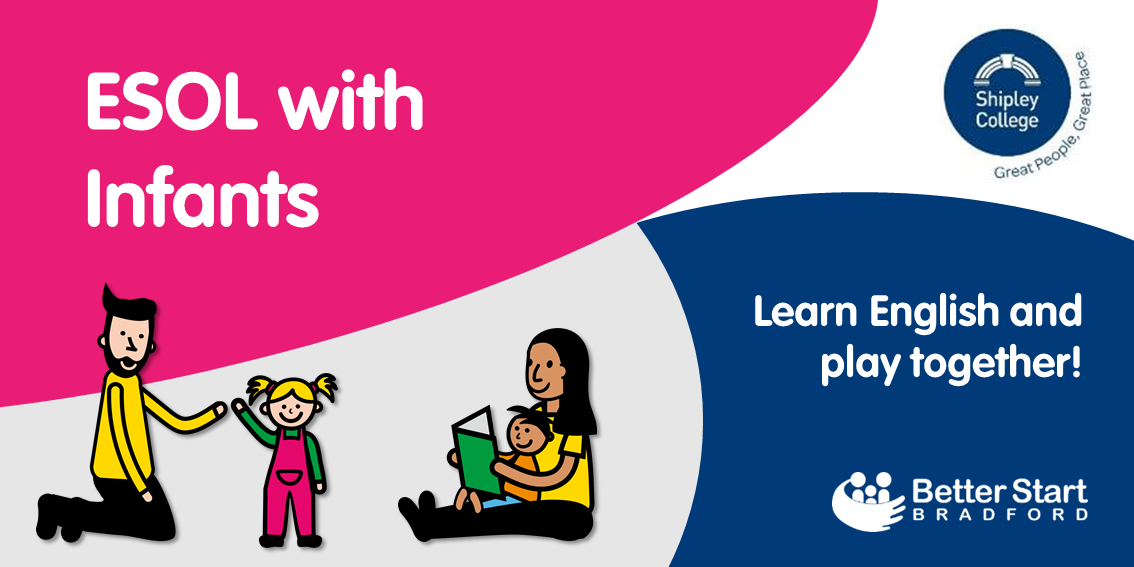 Event contact details
This event is organised by Shipley College:
Events & activities
Whether you're expecting a baby, have children aged 0-3 or work or volunteer in health, maternity or early years, we've got an event or training session for you.
Families with children aged 0-3, English language skills
ESOL with Infants - Information for Families
Fun English language classes for you and your child, held in community venues (for families with children aged up to 2), delivered by Shipley College