Better Place Outdoor Play Session - Kettlewell Snicket
Fun outdoor activities
For families with children aged 0-3
Thursday 28 July 2022
1.00pm - 2.30pm
Kettlewell Snicket, BD5 9HW (Access via Kettlewell Drive)
Join the Better Place team for outdoor fun and activities for families with children aged 0-3 at Kettlewell Snicket.
To book please contact:
Tel/WhatsApp: 07971 842610 or 07814 939205
[email protected]
Please note, this event is not organised by Better Start Bradford. If you have any questions about the event – or would like to check it is still running before attending – please contact the organiser directly.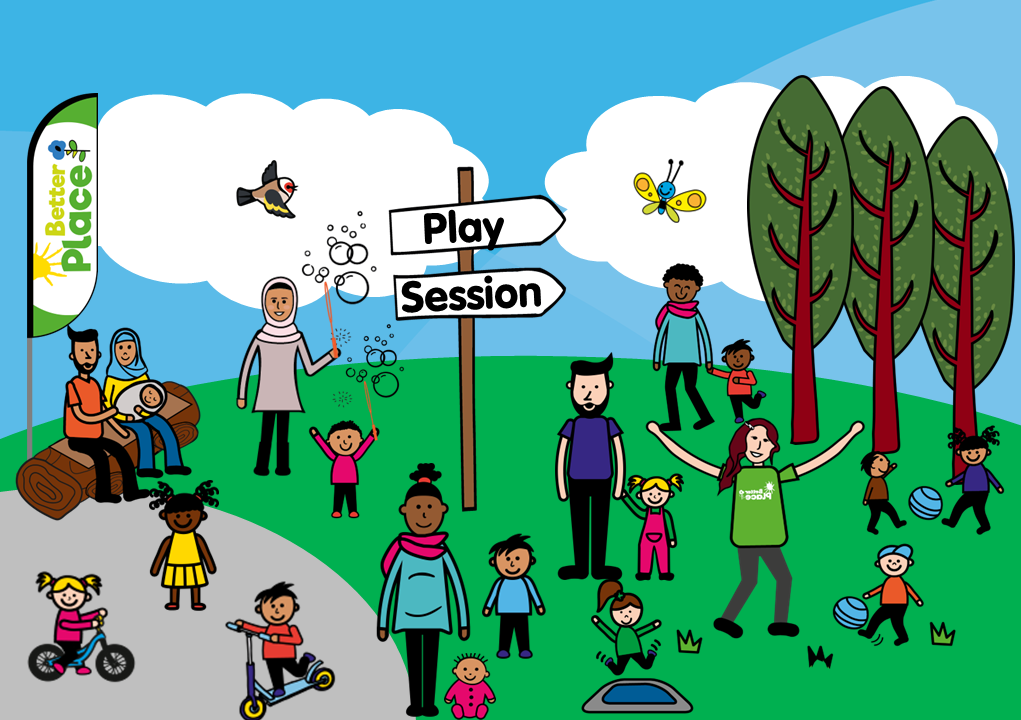 Event contact details
This event has been organised by the Better Place team:
Events & activities
Whether you're expecting a baby, have children aged 0-3 or work or volunteer in health, maternity or early years, we've got an event or training session for you.
Pocket Parks
There's much fun to be had in Pocket Parks thanks to Better Place. Visit Attock Park to see if you can spot the sea creature sculptures or zoom down the Mayfield Centre slide before visiting the little free library.