Better Place Outdoor Play Session - Bradford Moor Park
Fun outdoor activities
For families with children aged 0-3
Friday 1 July 2022
10.00am - 12.00pm
Bradford Moor Park, BD3 7JD (meet by the natural play area - parking on Silverhill Road)
Join the Better Place team for outdoor fun for families with children aged 0-3 at the natural play area at Bradford Moor Park.
To book please contact:
Tel/WhatsApp: 07971 842610 or 07814 939205
[email protected]
Please note, this event is not organised by Better Start Bradford. If you have any questions about the event – or would like to check it is still running before attending – please contact the organiser directly.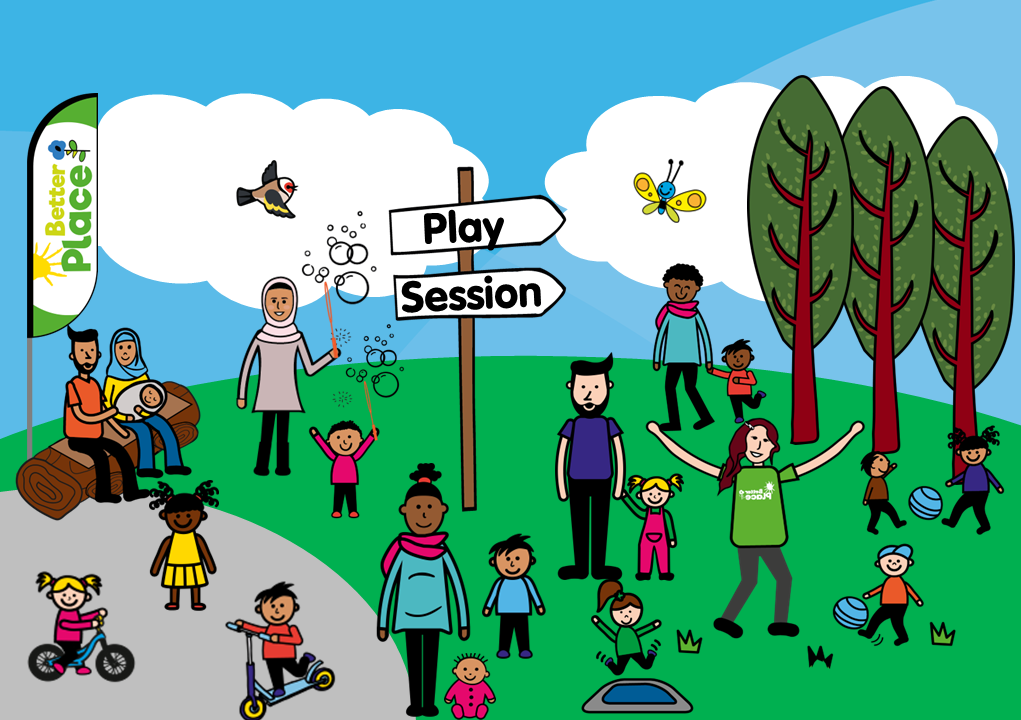 Event contact details
This event has been organised by the Better Place team:
Events & activities
Whether you're expecting a baby, have children aged 0-3 or work or volunteer in health, maternity or early years, we've got an event or training session for you.
Bradford Moor Park
Are you ready to have an adventure in the natural play area? Or you can whoosh down the slide into the pond with shining mosaic fish and run around the giant duck, badger and mole before hiding in the wiggly worm!