Bradford families and babies star in new video campaign for parents
21 June 2021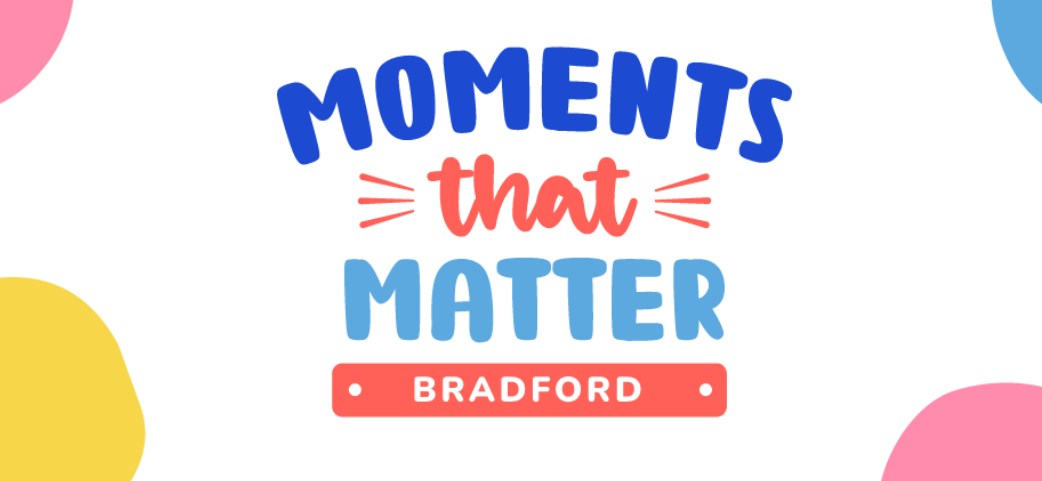 Moments that Matter Bradford captures those little moments of interaction and contact between parents/carers and their babies and how these positively impact on the development of a baby's brain.
Throughnthe campaign, Little Minds Matter want to help parents recognise how babies communicate from the moment they are born. The campaign shows the small things we can all do to help little ones' brain development, through a series of videos using real families from across Bradford. All the videos and resources can be found here www.momentsthatmatterbradford.org
Dr Hannah Swan, Clinical Lead, Little Minds Matter said: "Babies are born ready to relate and through the Moments that Matter campaign, we want parents to become fiercely curious about their babies. We wanted to showcase the little moments that parents share with their babies everyday and show them the amazing benefits it gives in developing their baby's brains. As we are based in Bradford we wanted to use local families and I'd like to thank each and everyone of them for taking part and making these amazing videos."
From bump to age two, your baby's brain is making millions of connections every second. It is such an important period in brain formation, and the little moments – like singing a nursery rhyme, baby massage or playing a game – all help to switch the brain on. Our Moments that Matter Bradford videos show real life parenting with the simple, fun moments that don't take long and don't cost anything, but the impact will last a lifetime.
Mum of two, Ludmila Novosjolova, who took part in the videos with her youngest daughter, said:
I feel privileged to be taking part in such a great campaign and really enjoyed making the videos. If I hear music that makes my heart dance, I will grab my daughter and we will enjoy dancing together. Those moments don't cost anything, but they bring so much joy, bonding and health benefits. Your children will remember those exciting little moments. You don't have to wait for the right moment or a special time. Make it fun and special – right here, right now!
You may also like to look at...
Moments that Matter
A series of videos made by parents for parents. You will watch parents and carers sharing precious little moments which will help little ones' brains grow and develop.
Families with children aged 0-3, Mental health and wellbeing
Little Minds Matter - Information for the Workforce
Find out how to refer parents/carers for specialist support around the parent-infant relationship, or how you can benefit from consultation and training as a professional - delivered for us by BDCFT.